A joyful and tasteful moment to share with your family, your loved one or friends. Salive's Baluchon takes you to a country where the air is warm and the sky is bright, in a summery olive grove.
Forget about the winter for a few hours and treat yourself with a long breakfast filled with toothsome discoveries, get to travel away from your living room!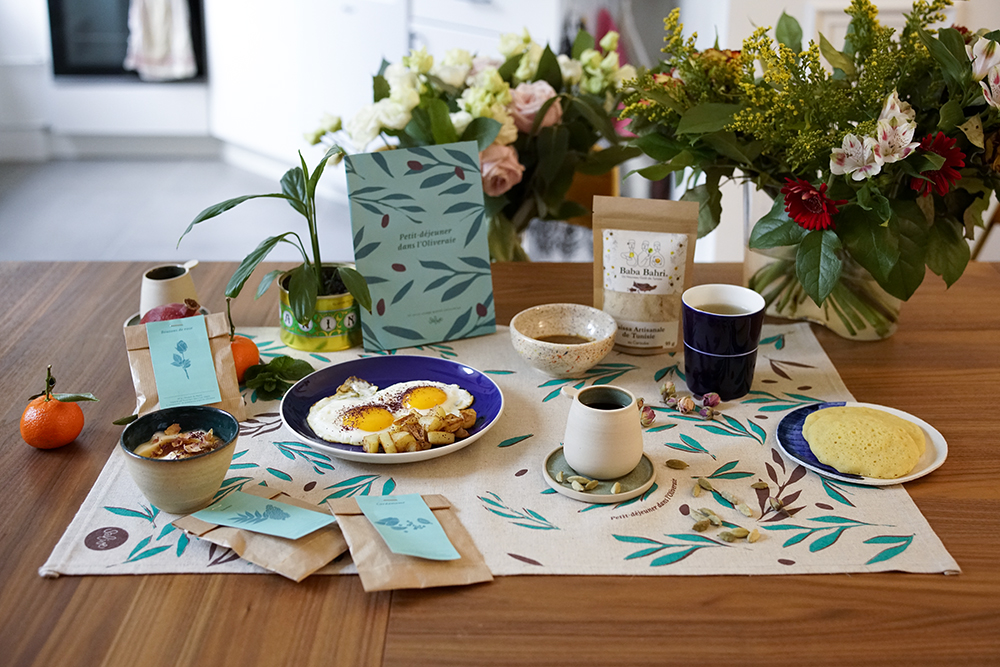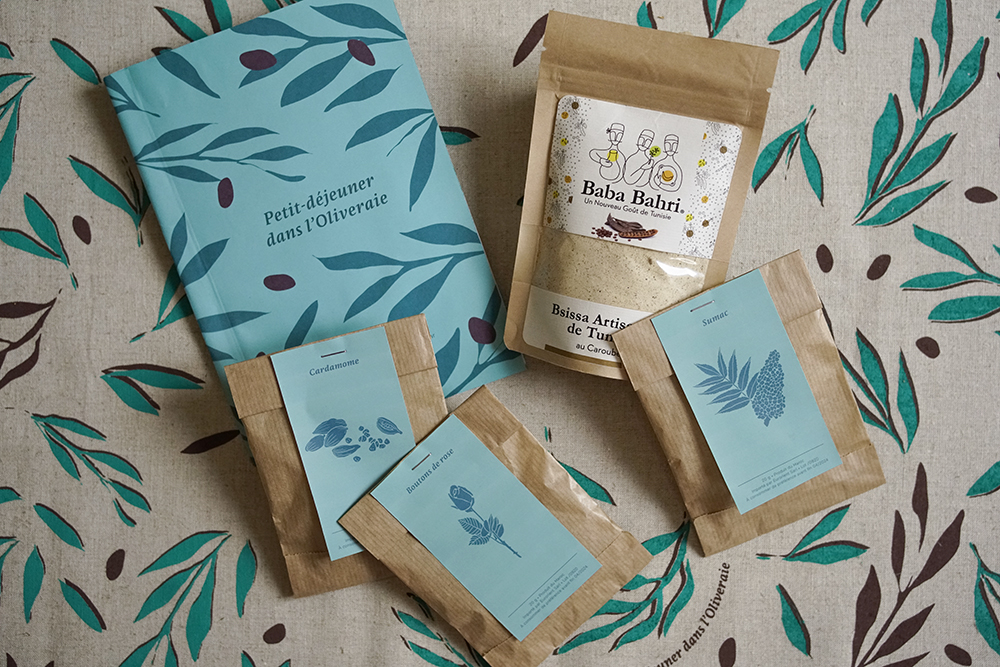 #1 — Breakfast in the olive grove
Your travel's kit contains:
– A linen tablecloth made with scraps from Parisians high fashion workshops, sewn by ourselves and screen-printed by a local craftsman near Paris.
– A booklet to guide through your travel: How to set the scene with music and breakfast recipes explained step-by-step using the products selected for the Baluchon.
– A selection of three products found in our favorites Orientals groceries stores to make amazing recipes using usual foodstuffs from your pantry.
– A bag of bsissa, a delicious and quiet addictive Tunisian spread prepared by 
Baba Bahri
.
All the selected products are vegans, and the recipes always offer variations to suits most of diets.
Delivery of your home travel:
– You can retrieve your Baluchon at our office on weekdays, at usual business hours (rue des Petites-Ecuries, in Paris). Email-us at contact@salive.paris to make an appointment. (27€)
– Your home travel can be sent by postal services in metropolitan France (27€ + 6,50€ of shipping fees)
Have a nice trip!